Pediatric eye doctor in Chesterfield
Your child's vision and eye health is a priority for us here at Glaucoma Consultants of St. Louis. Our children's eye exams are thorough, and we put him or her at ease. Our
pediatric eye doctor in Chesterfield
can assure your child that there is nothing to be frightened of during a checkup. Aside from a mild stinging sensation when the eye drops are applied, it's smooth sailing the entire way.
There are two components of the visit. First is the vision test. Your child's visual acuity will be measured using an eye chart, if she or he is old enough to read. Otherwise, we use a game in which a series of E's are presented and your child will say in which direction each is pointing. It's effective and fun. If a prescription for eyeglasses are needed, our pediatric eye doctor in Chesterfield will write it. The second part of our children's eye exams involve ocular wellness. Some conditions are specific to children, such as lazy eye (amblyopia) or crossed eyes (strabismus). Such issues originate in the way the eyes are communicating with the brain. Fortunately, they are not difficult to correct, but they do need to be addressed in timely fashion so that they do not become permanent. Adult eye diseases may also affect children. Two examples are glaucoma and cataracts. And just as with adults, there are no obvious symptoms of them to alert either you or your child to the presence of a problem. And so a simple screening for these eye diseases provides peace of mind. Either there is no indication of them, or if there is, then treatment can begin without delay.
Children should have their first comprehensive eye exam before they start going to school, and then at least every two years after. Contact us
pediatric eye doctor in Chesterfield
to schedule one.
By Glaucoma Consultants of St. Louis
December 19, 2017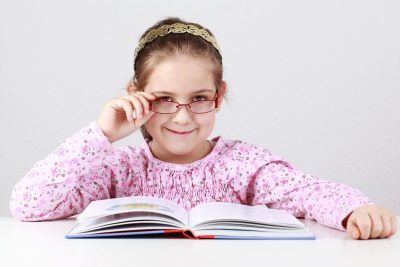 Blog Posts
Follow Us