Optician in Chesterfield Missouri
Vision impairments are common and many people need to wear eyeglasses in order to see clearly. It is not just a matter of convenience and comfort, but of safety as well. It is highly recommended that people of all ages have their vision tested about once a year or so, whether a vision impairment is known or not. They can happen to anyone and they can develop at any time. With our
optician in Chesterfield Missouri
here at Glaucoma Consultants of St. Louis you and your family can get the glasses you need and rest easy knowing that your prescription will be attuned to your specific needs as well.
Eyeglasses should suit every person and every need. No two vision impairments are alike. Even if two people are nearsighted, that does not mean that their prescriptions will be anything like one another. In many cases, people have different needs for each eye, and some others experience regular but gradual changes that need constant updating. Annual eye exams and vision screenings can help people stay on top of their prescription needs no matter what, plus they can choose the perfect pair of frames with each prescription change, and even just for fun. Here at Glaucoma Consultants of St. Louis, you can visit with our optician in Chesterfield Missouri to see whether your vision has changed and your prescription needs updating. Aside from regular exams, you may need to update your eyeglass prescription if you notice that you are experiencing blurry vision, headaches and eyestrain. Once we determine your new prescription strength, we can determine what kind of lenses will work best for your needs and you can try on a variety of frames that suit your personality and your sense of style.
If you need new eyeglasses, you can visit us here at Glaucoma Consultants of St. Louis to get the care you need from the help of our
optician in Chesterfield Missouri
.
By Glaucoma Consultants of St. Louis
November 17, 2017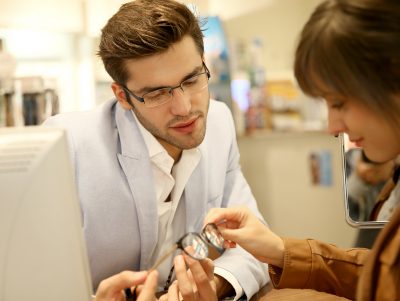 Blog Posts
Follow Us