The only treatment that has been shown to benefit eyes with glaucoma is pressure reduction. Medical therapies have been a key component of glaucoma care for years. Based on the type of glaucoma and amount of pressure reduction required, there are multiple medication options for a patient with glaucoma. These include topical, oral, and injected medications. All of these treatments work to reduce the pressure in the eye and stabilize any optic nerve damage.
The most common form of medical treatment for glaucoma is topical eye drops. These drops are used on a daily basis. Most current medications are used either once or twice per day.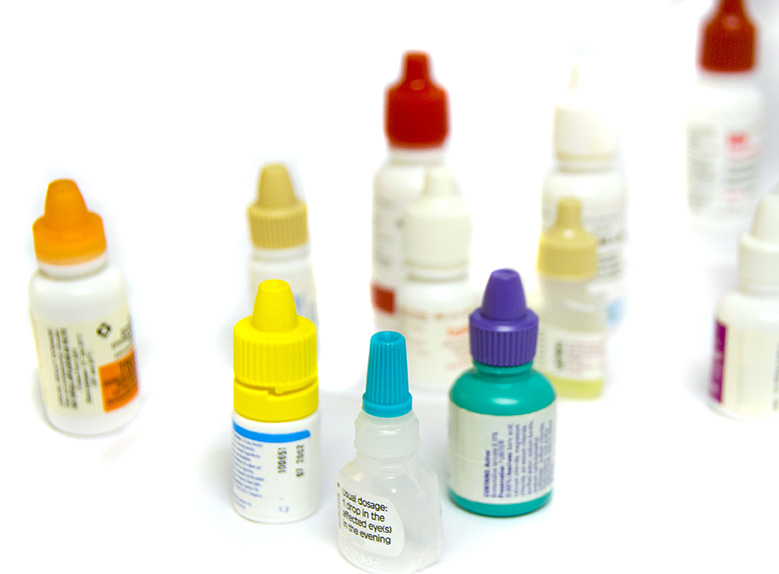 There are multiple types of glaucoma drops that can be divided into drug classes.
Prostaglandin Analogs
Beta Blockers
Carbonic anhydrase inhibitors
Alpha-agonist
Combination medications
Prostaglandin Analogs (PGAs) are often the first type of drop used when a patient is diagnosed with glaucoma. These drops are used once a day at bedtime. Prostaglandin Analogs lower the pressure by increasing the fluid outflow of the eye. Medications such as Lumigan, Travatan, Xalatan (latanoprost), and Zioptan are prostaglandin analogs. Recently medications that combine traditional prostaglandin analogs with other pressure lowering pathways have been FDA approved. Vyzulta combines latanoprost with nitric oxide and Rocklatan combines latanoprost with netarsudil to lower eye pressure. Prostaglandin analogs are well tolerated although pigment changes of the eyes and eyelash growth are noted by some patients.
Beta blocker medications such as Timoptic (timolol), Betagan, and Betimol work to lower eye pressure by decreasing fluid production in the eye. They do this by blocking beta adrenergic receptors. These drops are normally prescribed once or twice daily. While beta blockers are tolerated by most patients, they can increase breathing issues for people suffering from disorders such as COPD or asthma.
Carbonic Anhydrase inhibitors (CAIs) are a common class of glaucoma drops that inhibit the enzyme family carbonic anhydrase. This action interferes with the sodium pump of the ciliary body and decreases aqueous humor production lowering eye pressure. They are available as the eye drops Azopt (brimzolamide) and Trusopt (dorzolamide). CAI oral medications such as Diamox (acetazolamide) are also available although patients have more side effects on oral verses topical medications. CAIs are a sulfonamide and are not recommended for patients with a sulfa allergy.
Alpha-agonist medications stimulate alpha adrenergic receptors in the eye. They work by decreasing fluid inflow to the eye while stimulating increased outflow. The most common alpha-agonist used in glaucoma treatment is Alphagan (brimonidine). Alphagan in normally use two to three times daily.
Many topical glaucoma medications have been shown to be more effective when used in combination with another topical medication. Not only does this allow for lower eye pressures but it also is more convenient for patients by decreasing the number of eye drops they have to use each day. Common combination drops include Cosopt (dorzolamide/timolol), Combigan (brimonidine/timolol) and Simbrinza (brinzolamide/brimonidine).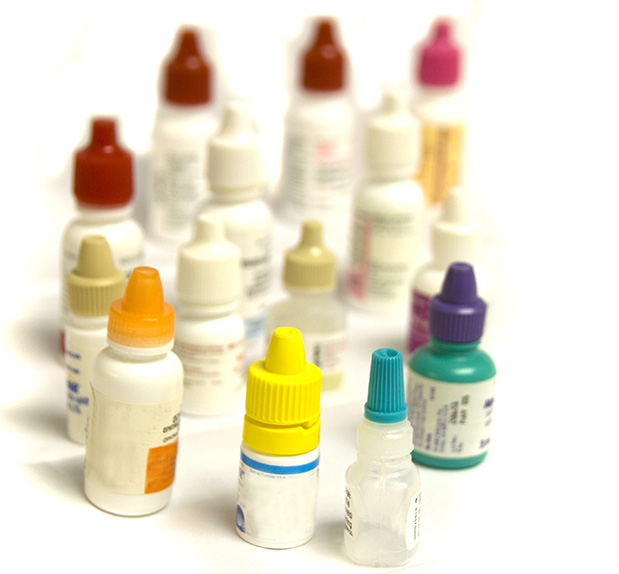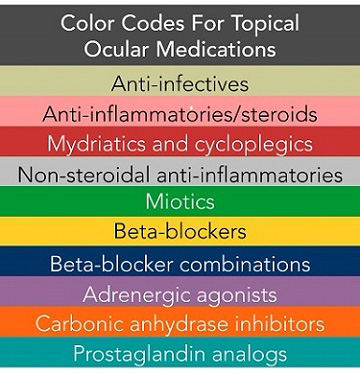 Recently the first dissolvable implant for the treatment of glaucoma was approved by the FDA. Durysta (bimatoprost implant) is a dissolvable implant that is placed in the eye and slowly releases medicine over the next several months. The implant is very small and is placed into the eye during an office visit and then remains inside the eye until is completely dissolves. This is especially useful for patients that have difficultly using traditional eye drops.